Services, Prices & Retail
---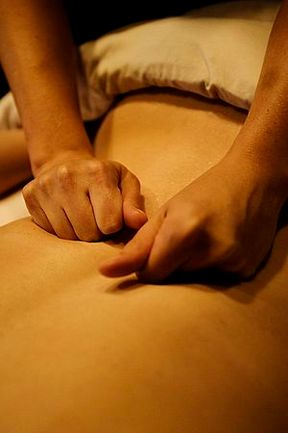 Swedish/Relaxation Massage
Swedish massage is a relaxing treatment that increases circulation and helps to flush the lymph system, strengthen immunity, and calm the nerves and mind. The therapist uses long flowing strokes that warm the muscles and gently soothes the entire body. Massage techniques such as effleurage, friction, and kneading are delivered with lubricant on the superficial layers of the muscles. Great for unwinding, de- stressing, and deep relaxation.
Therapeutic Massage/Deep Tissue Massage
​
Therapeutic massage can be a more specific treatment focused on specific areas of pain and tension that need relief. This treatment can be customized to the individual's needs and can either be a full body experience with extra time and focus on certain tension areas or time can be used only on select areas that need the focus the entire time. The therapist generally will combine some relaxing techniques in order to maximize the effectiveness of a deeper massage. This treatment is great for clients with chronic pain, limited range of motion, and injury rehabilitation.
​
---
Prices for Swedish & Therapeutic
½ hour… $45
1 hour… $70
​75min ... $85
90 minutes … $100
Series of 3 (1 hour) Massages … $200
Series 5 (1hour) ... $325 or 5 (90 min) ... $475
Hot Stone Massage
A powerful healing experience, stone massage melts tension and eases stress. Warm stones are placed on the body and used as an extension of the therapist's hands. Our therapists are trained in Hawaiian Lomi lomi, and Traditional Hot Stone therapies.
1 hour ... $95
90 minutes … $120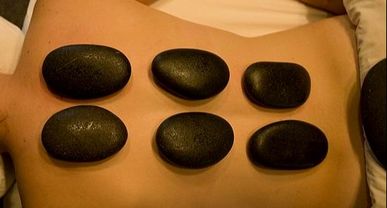 Side-by-side Massage
Enjoy your massage next to a friend, family or loved one.
Swedish, Deep Tissue, Aromatherapy and Prenatal Massage can all be experienced in our double treatment room.
Cost: $20 Upgrade
Ashiatsu Oriental Bar Therapy
A barefoot massage technique using deep compression effleurage strokes that glide over the body. The therapist's body weight is used to press, sweep, stretch, and relax the muscles. This creates a structural change in chronic soft tissue damage. Correct application will provide deep relaxation and stimulate the lymphatic system of the body. The session is done mainly with the heel and bottom surfaces of the foot. Bars are used above the head of the therapist for support and balance and lubricant is applied to the receiving body.
1hr ... $80
90m ... $110
Chair Massage
Perfect for people short on time and who need effective relief from back and neck tension. Chair massage is a fully-clothed treatment.
5-20 minute sessions
​$1.00 per minute

Indian Head Massage
A 20 min treatment included within your Swedish massage time.
Choose from our collection of organic Ayurveda oils to be massaged into the upper back, neck, shoulders, upper arms, face and scalp. This massage is calming yet revitalizing and improves concentration and combats stress.
75 minutes ... $90
90 minutes ... $105
al a cart 20 min...$35
Chinese Facial Massage
This ancient healing art is a relaxing and rejuvenating facial massage that helps tone, uplift, remove tension, reduce facial lines and increase circulation to the face. Begin with facial acupressure; followed by a non-invasive TMJ work to reduce jaw pain. Then experience the natural curative of honey to plump fine lines and increase circulation, and complete your treatment with a relaxing massage using macadamia nut oil to further relieve tension in the face, smooth away lines and bring elasticity back to the skin.
ala carte Chinese Facial Massage 45 min $60

1 hour massage and Chinese Facial Massage (1hr45min) $120
1 hour Chinese Facial Massage and Indian Head Massage... $75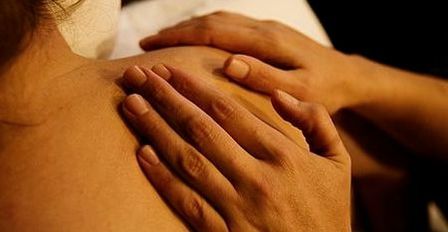 Katrina's Ultimate Massage
An amazing culmination of skill and deep relaxation, this treatment combines Hot Stone Massage, Aromatherapy Swedish Massage, Indian Head Massage and Chinese Facial Massage.

2 hours ... $170
Cupping Massage
Cupping therapy is an ancient form of alternative medicine in which the therapist puts special cups on your skin to create suction. Massage with the cups helps with pain, inflammation, blood flow, relaxation and well-being, and is also a type of deep-tissue massage.

This therapy can be included in your Relaxation and Therapeutic Massage session.
​
Additional $5.00 to your massage of choice
Pregnancy Massage
A swedish massage customized for the mom-to-be. Support cushions and pillows make this massage comfortable at any stage of pregnancy. Our trained therapists work to relax the muscles and ease the discomfort of their changing bodies.
½ hour… $45
1 hour… $70
75min ... $85
90 minutes … $100
Series of 3 (1 hour) Massages … $200
Series of 5 (1hour) ... $325 or 5 (90 min) ... $475

Infant Massage
Trained by the International Association of Infant Massage, our instructors teach 4 week courses for parents and babies. Enjoy the bonding experience with your newborn while learning the art of infant massage. Babies between the ages of 2 weeks -1 year are welcome. (
More details
)
Community Classes ... $75
Private Classes ... $100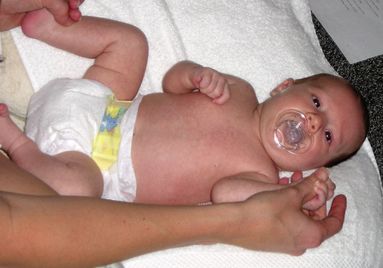 Manual Lymph Drainage
A light and rhythmic massage that improves function of the immune system, reduces swelling and helps conditions that are associated with lymphedema.

This therapy is effective treatment for Breast Cancer care, and all cancer recoveries, lymphedema, localized trauma and surgery recovery, arthritis and other inflammatory conditions, chronic pain and headaches.
First appointment: 30 min consultation and 1 hour massage - $70
30 minutes - $45
1 hour - $70
Series of 5- 30 min - $200
Series of 5 – 1hour - $325

Oncology Massage
A specific massage that was developed by Gayle MacDonald working with OHSU for people with cancer regardless of the type of cancer or severity of their condition. The massage is comfort-oriented with special care toward risk of Lymphedema.
½ hour… $45
1 hour… $70
​
75min ... $85
90 minutes … $100
Prescription Medical Massage/Complimentary Insurance Billing
We strive to provide our patients with medical massage options, and work with insurance companies to reduce out-of-pocket expense.
​Our therapists are independent contractors and administrative fees may vary per billing contract. Please communicate with your therapist about the details of your therapy and the cost it entails.
Prior authorization from insurance company is required before services are rendered.
CPT codes 97124/97140 .… up to $48. per unit
---
RETAIL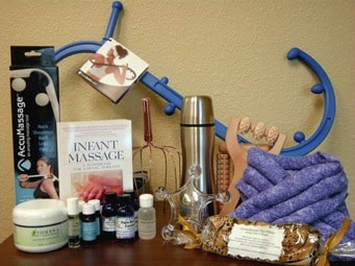 Hands On Health provides a quaint, yet diverse retail selection. We offer an assortment of self-massage tools for pain management at home. Hands On Health also carries unique and local aromatherapy blends for a variety of uses in absolutes and roll-on. Gift certificates are always available for massage services and infant massage classes. You can now purchase gift certificates online. We also have infant massage oil, literature, and music available for purchase. Hands On Health also offers handcrafted hot packs great for use on tired, stiff muscles and made to cover the back or contour around the neck and shoulders. Our massage tools, products, and services are great to experience for one's self and great to share with family and friends.
---
---